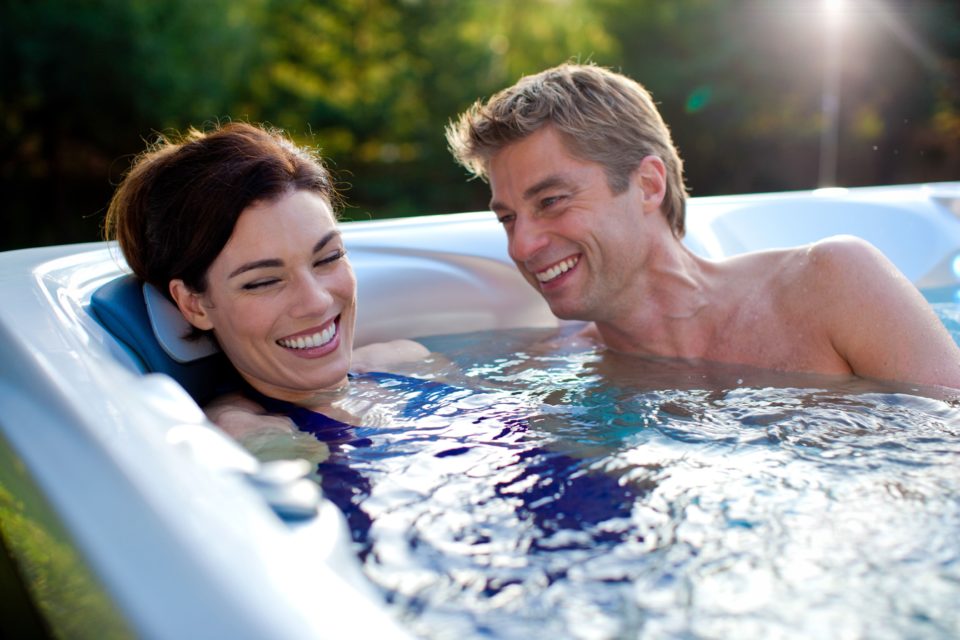 TIPS TO GET THE BEST PERFORMANCE FROM YOUR FRESHWATER SALT SYSTEM
The FreshWater Salt System makes spa ownership simple and easy by reducing the amount of time required to care for your spa water. It is important to note that maintaining balanced and sanitized spa water is ultimately the responsibility of the spa owner. Here are some helpful tips:
10-Day checkup: Every 10 days, the water care icon on the control panel will flash as a reminder to check your spa by testing and balancing your spa water and confirming your output level. The 10-day timer will reset any time you adjust your output level. If you do not perform the 10-day maintenance routine, the system will default to Low Output Mode (level 3 after 15 days and level 1 after 20 days).
Test and balance spa water to keep calcium, pH and alkalinity levels within the recommended ranges.
Test for chlorine regularly and adjust the salt system output level up or down to maintain 3 to 5 ppm. It is recommended to adjust the output level or use Boost before supplemental chlorine is added.
The system is compatible with chlorine, MPS, and silver. It is NOT compatible with bromine or BaquaSpa® (biguanide). Never add scented oils to your spa.
Please see your FreshWater Salt System Owner's Manual for detailed instructions and other best practices.